We will be beginning Unit 5, Week 1 of our Wonders curriculum. View the document below to see what you can help your child practice at home! On the bottom of the page, you will see sight words that you can create into games with your child. Repeated reading and writing of the words will help them "pop" into their heads when they see the word in print!
​
Sight Words!
Below are words that we have learned so far in our Wonders curriculum. Your child should begin to recognize them in print. Practice writing sentences and have your child look for them as you do your nightly reading! Each week we add another high-frequency sight word.


I
can
the
see
we
like
a
to
​and
​go
​you
do
​my
are
with
​he
is
little
for
have
she
was

​


Powered by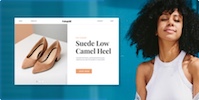 Create your own unique website with customizable templates.