CANDY CORN FUN!
Mrs. Appel's mom, Kelly, got to come visit us today! She lives at Mrs. Appel's family farm near Denton and works at the school in Stanford! She LOVES to spoil my kindergarten kiddos with lots of surprises throughout the year! We love getting to spend time with her!! :) She helped us with our candy corn people and brought lots of Halloween goodies! Yum!
SKELETONS WITH OUR 5th GRADE BUDDIES!
FIRE SAFETY!
FUND RUN FUN!
Johnny Appleseed!
Mrs. Appel's brother, Conner, surprised us at school! He goes to school at Montana Tech and plays football! (Go Diggers, #37!) The kiddos LOVED getting to meet Conner! Hopefully he gets to come back again soon! :)
Meeting our 5th Grade Buddies from Mrs. Eagle's class!
APPLE TASTE-TESTING!
BUS SAFETY!
ZOOMIN' through September!
FIRST DAY OF SCHOOL!
OUR CLASSROOM
Powered by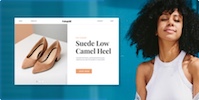 Create your own unique website with customizable templates.