Hello Kinder families!
I am SO happy to be back with your kiddos! It was a great first day, the students had A LOT to tell me!

Emersyn Jo was born on September 12th, and she has lit up our lives more than we could have imagined! We are so in love! She is such a great baby, changing so much every day. She has started to giggle, roll, and really respond to everyone and everything around her. I'm sure you will be hearing lots of stories about Emersyn and our dog Cooper :) I will add some pictures now and then so you can see her and share with your kiddos...they've already been asking to see her more!

Now that I'm back, make sure to check the blog weekly for important information and dates. I will update it weekly with things we are learning about and what you can talk with your student about at home too. I will update the pages on the blog with our curriculum and what we are working on!

Christmas Program- Is next week. The kids will sing TWICE, at 8:45 and again at 10:00. They are the SAME so no need to come to both performances. I hope you are all able to make it.

TUESDAY- is Barnes and Noble Night for Arrowhead from 4:00-8:00. Arrowhead teachers will be taking turns reading during that time, there are also fun activities and usually a couple treats! :)

We will continue to work on our ABC bootcamp through break! This week we are working on the letters Mm, Nn, Oo, Pp, Qq. We are also continuing addition in GoMath, and working on lots of holiday fun!

Cold Weather Recess- Please remember that we will go outside unless it is below zero or too wet. Remind your kiddos to dress for the weather. They do not get to stay inside if they forget their warmer gear.
​
Important Dates:
*Dec. 4th- Arrowhead Night at Barnes and Noble from 4-8-
*Dec. 5th- 1:15 dismissal for PLC time for teachers
*Dec. 7th- Toys for Tots-Last day to donate
*Dec. 10th- Christmas Program rehearsal day
*Dec. 12th- 1:15 dismissal for PLC time for teachers
*Dec. 12th- Christmas Program K-3
8:45 AND 10:00- SAME performance, choose one time! :)
*Dec. 19th- 1:15 dismissal for PLC time for teachers
*Dec. 24th-Jan. 1st- Christmas Break
*Jan. 2nd- Welcome Back!


Powered by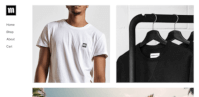 Create your own unique website with customizable templates.