Manner of the Week: Keep hands and feet to self (avoid pushing, shoving, hitting, and running into)

I hope you were able to make it to Saturday Live and have some fun this weekend! This week we will be beginning our Apple Unit fun! It is Johnny Appleseed's birthday on Tuesday, so we have a whole week planned full of fun and apples!....of course, it is one of my FAVORITE weeks! :) Thank you so much for helping your child remember to bring two apples to school! We will be using them to taste-test, measure, and make applesauce at the end of the week!!

This week in Wonders, we will be learning about baby animals and how they move! Our new sight word for the week is "we." Help your child practice the words "I, can, the, and a." In GoMath, we will be beginning chapter 2, which is reinforcing and working on numbers 0-5. I will be sending their chapter 1 workbook home, you do not need to return it to school. If we do not do a page in their workbook, you can have them practice for fun at home. Sometimes we skip a few pages and do different activities to teach that lesson.

At Open House, we talked about Basket Items for family fun night! This year, Arrowhead will be having a silent auction with the baskets on October 28th. Each class contributes items to fill their basket, then they are auctioned off by class. Our basket theme is LEGOS and BUILDING! Please help bring items in to fill our basket and raise money for our school! I will have a safe place in our classroom where I will be collecting the items. Ideas for our basket are: lincoln logs, legos, cubes, marble runs, etc. Anything that you can create with would be an awesome item for our class basket! Thanks to those who have already brought in games for our basket. I would appreciate if you could get all games in by Friday, October 20th so we have time to get the basket put together.

Classroom T-shirts: This week I will be sending home an order form for classroom t-shirts! This is such an awesome keepsake that I have done with every class that I have taught. The students will each draw a self-portrait and their name, and I organize them on a template. Our whole class and their cute drawings will be put on the shirts! The shirts are only $10.50!! If you are interested in ordering, fill out the form and send it back with cash or check made out to Arrowhead Elementary. We need at least 15 shirts ordered to be able to purchase these. If there is not enough interest, I will return your money. Orders and money are due Friday, October 6th. We are collecting early so we can get it all organized before Mrs. Risser goes on maternity leave. :) The kiddos will be practicing writing their names and drawing a picture of themselves over the next several weeks-they have a limited space so it takes time for learn how to do this. Once we are ready we will get the order placed. The shirts should be delivered to us mid-November, early December...such a fun Christmas surprise and spirit day shirt!!! If you want more information, I order them from a company in Colorado. I have samples from previous years...email me if you have questions!

Have a wonderful week!!

Important Dates:
*Sept. 26th- Bus Safety
*Sept. 27th- 1:15 dismissal for PLC time for teachers
*Oct. 3rd- PTA meeting 8:30am
*Oct. 4th- 1:15 dismissal for PLC time for teachers
*Oct. 6th- Fund Run at Arrowhead 1:30
*Oct. 6th- Class T-shirt orders and money due
*Oct. 10th- Coffee with the principal-if you would like to join Mrs. Meier for coffee on this day please email her.
*Oct. 11th- 1:15 dismissal for PLC time for teachers
*Oct. 18th-1:15 dismissal for PLC time for teachers
*Oct. 23rd- Picture Day retakes
*Oct. 25th- 1:15 dismissal for PLC time for teachers
*Oct. 28th- Family Fun Night at Arrowhead 4pm-6pm- students can wear their Halloween costumes to this and our basket auction will take place at this time too!
Powered by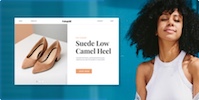 Create your own unique website with customizable templates.