Manner of the Week: Clean up after yourself

We had a great week learning about and exploring apples! We got to taste test and vote for our favorite color, make applesauce, predictions of if apples sink or float, and other apple fun! We will be wrapping up apples this week so we can get ready for spiders, bats, and pumpkins!

We got to meet with our 5th Grade "Buddies" for the first time this week! Mrs. Eagle's class will be spending time with us helping us learn, grow, and do fun projects together! The 5th graders will be helping during our PE time, so we thought it would be fun to allow them to build on the relationships that they have! :) They LOVED their time with their buddies!!

​Please remember Basket Items. Our basket theme is LEGOS and BUILDING! Thanks to those who have already brought in games for our basket. I would appreciate if you could get all games in by Friday, October 20th. Then we will have time to get the basket put together.

Our classroom t-shirt orders are due this FRIDAY, OCTOBER 6th!! If you want one, please fill out the bright green form that came home in Tuesday folders last week. If it got misplaced, please let me know as soon as possible so I can get you a new one!

Important Dates:
*Oct. 3rd- PTA meeting 8:30am
*Oct. 4th- 1:15 dismissal for PLC time for teachers
*Oct. 6th- Fund Run at Arrowhead 1:30
*Oct. 6th- T-shirt orders and money due
*Oct. 10th- Coffee with the principal-if you would like to join Mrs. Meier for coffee on this day please email her.
*Oct. 11th- 1:15 dismissal for PLC time for teachers
*Oct. 18th-1:15 dismissal for PLC time for teachers
*Oct. 23rd- Picture retakes
*Oct. 25th- 1:15 dismissal for PLC time for teachers
*Oct. 28th- Family Fun Night at Arrowhead 4pm-6pm- kiddos can wear their Halloween costumes to this and our basket auction will take place at this time too!
*Nov. 1st-3rd- We will have a NOON DISMISSAL on all THREE days due to Parent Teacher Conferences. Make sure to fill out the form with your preference for day/time. I will try my best to accommodate your schedule!
Powered by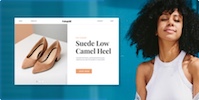 Create your own unique website with customizable templates.